Pride Concert: Singing Out!
Saturday and Sunday, May 31 and June 1, 4:00 pm
East Liberty Presbyterian Church Courtyard
116 South Highland Ave., Pittsburgh, PA 15206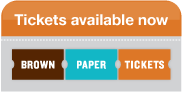 An outdoor concert of songs of advocacy and empowerment for the Lesbian, Gay, Bisexual, Transgender, and Queer community. With this concert we honor the contribution of our brothers and sisters who have been influential in our community, both local and national artists and advocates who helped bring about the changes we enjoy today and who continue to work toward equality for our community.
 Auditions for the Spring 2014 semester take place Monday, March 10 (Tenors and Basses), and Tuesday, March 11 (Sopranos and Altos).