30th Anniversary Pride Concert: Stepping towards the Future Hand in Hand
June 4 and 5, 2016, 4:00 pm
East Liberty Presbyterian Church Courtyard
This 30th Anniversary Season Pride Concert will feature special performances of Power Lines by Kala Pierson, winner of the Roma Commission, and Rise, performed and composed by Carolyn Montgomery-Forant and Jeff Cubeta in support of the Matthew Shepard Foundation. In addition the choir will be performing music that the choir itself has chosen as some of their favorite music they have sung with RCC.
Click on the link below to view ticket prices or call 1-800-838-3006: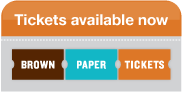 If the weather is rainy the performance will take place in the East Liberty Presbyterian Church Rainbow Social Hall.
To get involved, contact rcc@rccpittsburgh.com.