Early Bird Ticket Sale for the RCC 30th Anniversary Holiday Concert

RCC 30th Anniversary Holiday Concert
Join us for the first concert in Renaissance City Choir's 30th Anniversary Season: our Holiday Concert. For this Concert, RCC will be joined by the Edgewood Symphony Orchestra as we perform works by Rutter, Handel, and Harris, with chorus and orchestra. We will also be performing beautiful pieces in celebration of the Holidays as well as favorite RCC music from the past chosen by the choir itself. Because this is our Anniversary Season, we will be treated to a trip down memory lane, presented by our choir's historian Blaine Knupp. The historical presentation will include recordings and images from the past 30 years of making music and sharing community. Coming back to help us celebrate our anniversary by conducting two of our pieces are two of the choir's former Artistic Directors: Darlene Durrwachter-Rushing and Andres Cladera.
In addition to our favorite music from past years, we will premiere a new musical composition written by Eric Lane Barnes, set to text that was compiled from RCC members' stories and expressions that describe the significance RCC has had in their lives.
For season tickets, visit the Season Tickets page.
For individual concert tickets, call 1-800-838-3006 or purchase tickets below.

Click on the link below to view ticket prices, including a special "Early Bird" rate of $20 until November 11.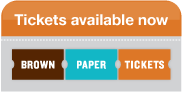 30th Anniversary of Renaissance City Choir, Pittsburgh's LGBTQA Chorus
Honoring Our Past ~ Inspired For Our Future ~
Fully Present In This Moment
Save the dates:
Holiday Concert – December 12, 2015, 7:30 pm
Cabaret – March 4, 5, 11, 12, and 13, 2016
Pride Concert – June 4 and 5, 2016
All concerts are at East Liberty Presbyterian Church
Premiering our anniversary composition, a commission from Eric Lane Barnes
Performing some of the favorite music of the choir and our audience community
Welcoming back former artistic directors, accompanists, and choir members
To get involved, contact rcc@rccpittsburgh.com.