Cabaret: Let's Duet Together!
Friday and Saturday, March 6 and 7, 7:30 pm
Friday and Saturday, March 13 and 14, 7:30 pm
Sunday Matinee, March 15, 3 pm
East Liberty Presbyterian Church Social Hall
116 South Highland Ave., Pittsburgh, PA 15206
To purchase tickets for Friday and Saturday shows (3/6, 7, 13, and 14) – ticket prices are visible after you click the link: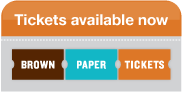 The Sunday matinee (3/15), is "pay as you can." Tickets can be purchased at the door for as little or as much as you are able to pay.
Join us for our Cabaret, featuring duets and more from the Great American Songbook. Come hear RCC revive classic songs as sung by Ella Fitzgerald, Frank Sinatra, Bette Midler, and Michael Bublé.