Buy Tickets
Sounds of a Revolution
Holiday Concert – December 10, 2016, 7:30 pm
Cabaret – March 4 and 11, 2017, 7:30 pm; March 12, 2017, 3:00 pm
Pride Concert – June 3 and 4, 2017, 4:00 pm
All concerts are at East Liberty Presbyterian Church
Cabaret: The Power of Pop
Music to uplift and encourage the LGBTQA community in our continuing struggle for equality, freedom, and respect, drawn from the artistry of Lady Gaga, Melissa Ethridge, Paul Simon, the Beatles, Kelly Clarkson, Queen, Matt Alber, Joe Stevens, and more.
Directed by Alexandra Vansuch, choreographed by Kaitlin Mausser, with music direction from Jeffry Blake Johnson
Purchase tickets for the RCC Cabaret by calling 1-800-838-3006 or by clicking below. Click the link to see the ticket prices before you purchase your tickets.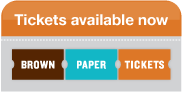 Pride Concert
Freedom!!
South African Freedom Songs and America's Civil Rights Songs
To get involved, contact rcc@rccpittsburgh.com.