30th Anniversary Cabaret: Lights! Glamour! Blockbuster Talent!
March 4, 5, 11, 12, 2016 – 7:30 pm
March 13, 2016 – 3:00 pm
East Liberty Presbyterian Church Social Hall
116 South Highland Avenue, 2016
This year's annual Cabaret performance focuses on the songs from Award winning movies. Come and take a musical journey through cinema history as we sing, dance, and reflect on those films which left an impact on our lives.
Purchase tickets at the link below or call 1-800-838-3006.
To view ticket prices, click on the following link.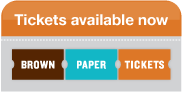 To get involved, contact rcc@rccpittsburgh.com.